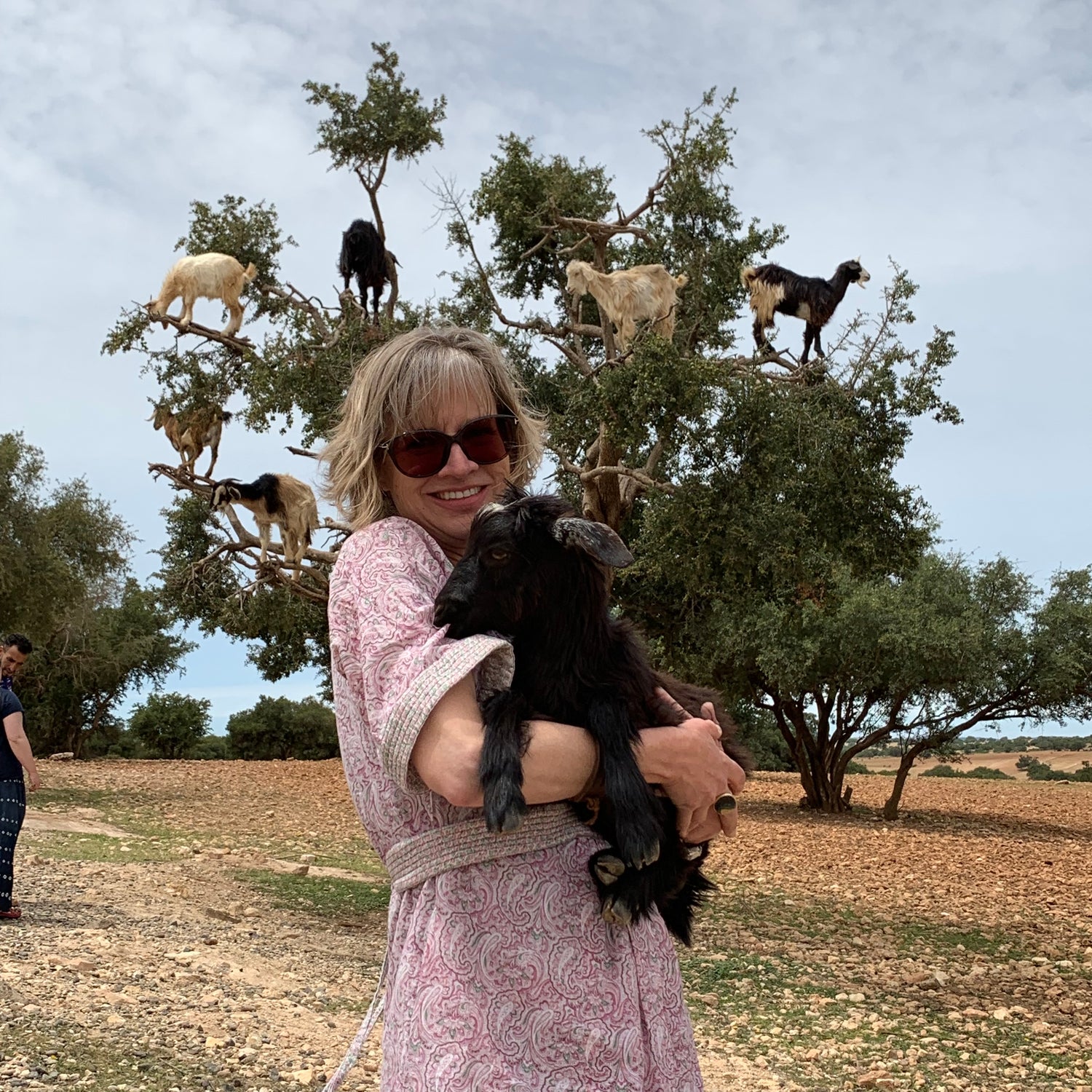 Meet Jenn
Jennifer (Jenn) Dewey is a jewelry designer, goldsmith and avid traveler, residing in Ridgway, Colorado - where she operates her private jewelry design, metalsmithing studio and online gallery.  
Along with this online gallery of artistry, ethnic jewelry and treasures... Jenn also sells her original jewelry designs through brick and mortar galleries, creates bespoke goldsmithing pieces for clients, and has exhibited through juried art and music venues.   
Prior to Ridgway, Jennifer lived and worked in Telluride, CO - serving as a gallery director and working with private goldsmithing clients/galleries. Once full time with J. Dewey Designs, Jenn opened her AMULET workshop in Placerville, CO... then the warmth of Ridgway called, where her Clinton Street AMULET gallery thrived for a few great years. Covid and developers has led to this online format for AMULET Arts Gallery by J. Dewey Designs...a work in progress, so apologies for the blips!
Past history... New Orleans, LA - where she worked as a gallery director, artist and jewelry maker for over a decade... and Chicago, IL – where she worked in public relations, marketing, non-profit event planning, and fundraising.
With a BA in Communication Arts and a minor in Psychology, from Ripon College (WI) 1988, Jennifer's career path has been varied and fulfilling.  Her professional life has ranged from non-profit event planning and development, Fortune 500 public relations, art gallery management and product development - to full time goldsmith and in-house goldsmith.   
Jennifer has studied under, been mentored and/or employed by, the following jewelers and artisans:  Harold O'Connor (CO), Valentin Yotkov (Italy & CO), Andy Cooperman (AZ), Beau Staley (Dolce Jewels - Telluride), Tony Newlin (CO), Thomas Mann (NOLA), Margo Manning (NOLA), Merry Pierce-Lowrey (NOLA) and more.  Her work has been exhibited through Slate Gray Gallery (Telluride, CO), Stronghouse Studios ("Ekphrasis"-Telluride), Dolce Jewels (Telluride), Bounty Hunter (Telluride), Velvet DaVinci's Anti-War Medal Show (San Francisco), I/O Gallery (New Orleans), New Orleans Arts Council Gallery, Bayou Trading Galleries (New Orleans), Madison Museum of Contemporary Arts - Museum Store (Madison, WI), Telluride AIDS Benefit Fashion Shows, Arroyo Gallery - Art & Architecture Weekend (Telluride), and many juried art and music shows across the U.S.   
A regular donor of her jewelry pieces for local non-profit fundraising efforts, Jennifer also oversaw the set-up of the AhHaa Art School's jewelry studio - teaching introductory jewelry making classes, a small-scale lost wax casting class and private jewelry making sessions. 
A recipient of Fashion Group International's Alpha Award for her "Harmony Rosette Baby Rattle" in sterling silver and cultured pearls, an active member of the Society of North American Goldsmiths (SNAG), Colorado Metalsmithing Association (COMA) and Ethical Metalsmiths.
Jennifer is an active advocate for the use of FAIRMINED precious metals (Member of Ethical Metalsmiths' Consortium and Alliance for Responsible Mining), and the use of responsibly sourced gems and diamonds across the jewelry industry. 
When not busy at the workbench, Jennifer is always up for an adventure – she craves cultural diversity, exotic foods, studying and collecting ethnic arts and antiquity - and travel; enjoys camping, canoeing, hiking, beaches, snorkeling and sailing; experiencing the arts in all forms; gem collecting; volunteerism; serving as board member/wildlife transporter for Roubideau Rim Wildlife Rescue (501c3) in Olathe; studying and contributing to local sustainability and conservation efforts; and spending quality time with family and friends.